# Lens gallery
A full page app for showing off your images.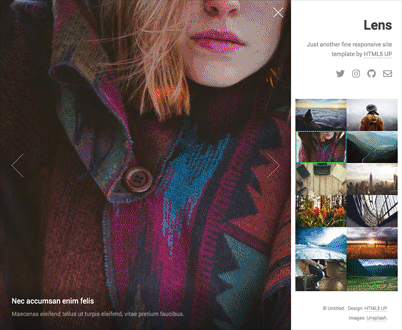 # Phantom side menu
Stylish animated menu from the Phantom theme.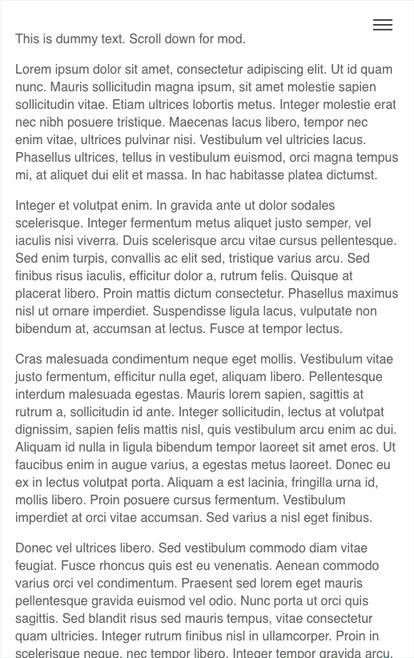 # Caminar theme
Quickly set up a page with matching mods and an earthy tone.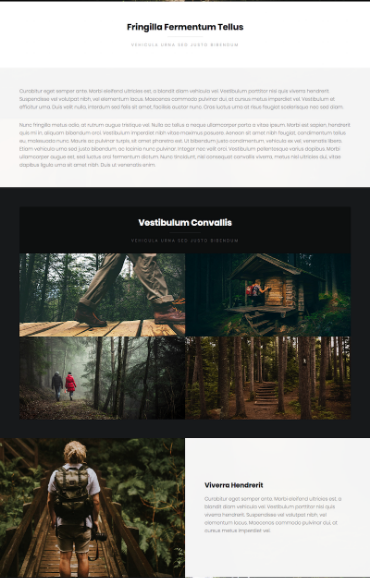 # Form with social links
A ready-to-use contact form with social links included.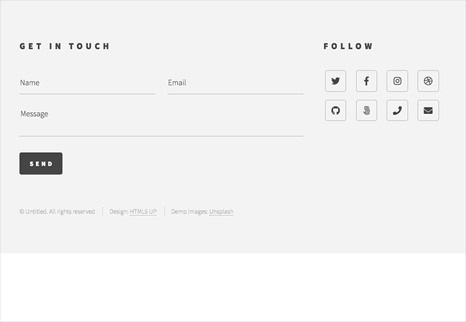 # Icon link footer
Circular contact links that make for a clean, basic footer.