# Profile highlight page
Full page profile with simple links and fade in effect.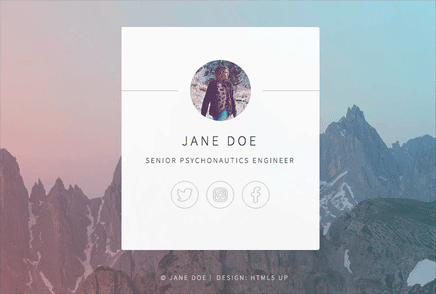 # Nav menu overlay
Side/top navigation solution with full page overlay.
# Content circles
Pre-styled circle images with text and call to action buttons.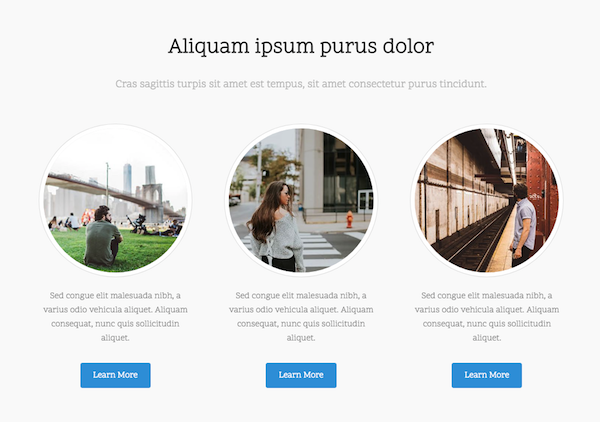 # Dark social footer
Reusable footer with message and social links.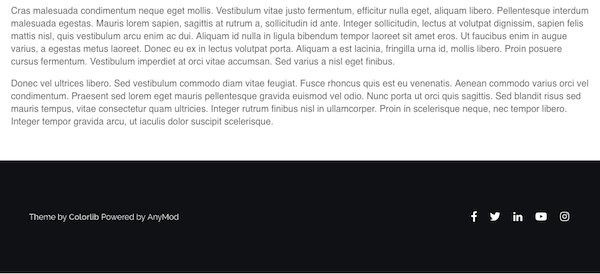 # Hover image text
Image with caption overlay on hover.